How Microsoft is helping Compassana to develop a health care ecosystem
Compassana works together with all stakeholders to improve collaboration and integrated health care. The core of the ecosystem is a digital platform. Microsoft Azure provides the basic infrastructure for operations and local secure data storage.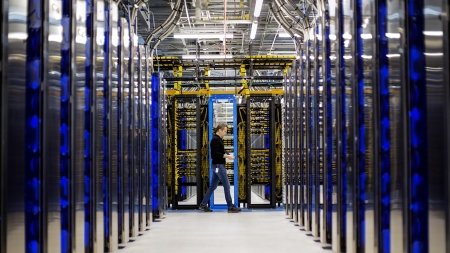 Compassana is an open ecosystem operated by Bluespace Ventures AG. Its shareholders consist of Medbase, Hirslanden, Groupe Mutuel, Helsana, SWICA and the LUKS Group. The objective is to interconnect relevant stakeholders across all medical and medical-related sectors via a digital platform. This will provide patients with secure access and a better overview of the health care system. The Compassana patient app enables them to organise their own healthcare simply and securely and to have access to their own health data at any time. After all, this data is solely the patient's. Medical data is a personal asset. This means that only users can access and decide how they want to use their account. As part of the Compassana ecosystem, they can work with health care specialists to shape the treatment approach that's best for them. 
To this end, Compassana applies the highest security standards with regard to data security and data privacy. After all, when it comes to medical data, what is needed are sustainable, strong and equally individual solutions. 

Technological challenges
It is not solely in the healthcare sector that a great number of work processes continue to be based on traditional, analogue methods or are transferred to a digital landscape with much thought being put into the process. This can complicate digital solutions and make them difficult to maintain. A key problem in this context is data quality, especially in the face of multiple data sources, data silos and a large number of proprietary interfaces. The Swiss health care system, with its large patchwork of different surgery and hospital information systems, is a striking example of this problem.

The lack of digital "interoperability" between the various providers in the health care sector makes it difficult to adopt and implement stand-alone solutions. This entails data inconsistencies. As a result, integrating data is becoming increasingly challenging. For this reason, a thorough analysis of different types of data, their quality and availability, as well as integrating and testing systems, are essential aspects of the requirements management and development process, especially in the case of sensitive medical information.
"For Compassana, Microsoft is partner that is not only a leader in terms of technology and related industries, but is also actively committed to the health care sector," said Thomas Künzli, CTO, Bluespace Ventures AG.
"Microsoft is passionate about delivering digital solutions that improve collaboration in the health care sector. We are proud to be able to support Compassana with its development of an integrated health care delivery system that meets the highest standards in terms of data security and privacy," said René Huerlimann, Director Solution Sales, Microsoft Switzerland.
Effective data protection
Data protection in the Compassana app and the digital platform is based on an extremely high level of technical information security. For this reason, Compassana relies on secure and up-to-date industry standards and Microsoft Azure Cloud functionalities, which are configured and utilised in compliance with the Microsoft Cloud Adoption Framework. 
Microsoft Azure provides the fundamental infrastructure required to run the Compassana platform and store data locally. This means that the data used by the Compassana platform is stored in encrypted form (encryption-at-rest) and transmitted in encrypted form (encryption-in-transit) at data centres in Switzerland in compliance with industry standards. Azure Confidential Computing provides Compassana with another means of processing data in encrypted form (encryption-in-use/processing), thereby facilitating the interoperability of stakeholders in the healthcare system with the highest level of security. 
By working together with Microsoft, Compassana has secured a partner that is not only a leader in terms of technology and related industries - and scalable in every respect going forward, while simultaneously maintaining the highest security standards. This is the basis on which an effective data protection can be achieved for the benefit of all stakeholders.