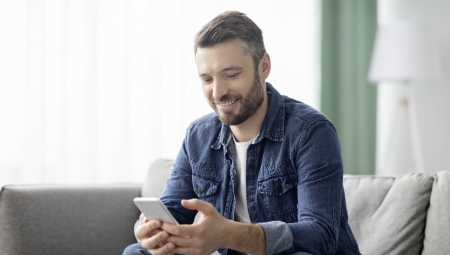 Compassana patient app
The smart companion for your health
Health information at your fingertips? Simply smart.
Compassana accompanies and supports people with chronic illnesses as well as healthy people who want to be able to navigate the healthcare system better. How do I have to take my medication? Where am I on my treatment path? Which costs are covered by my health insurance? How do I quickly find the relevant people to contact? Often, the answers to these questions aren't that complicated. At least not with the Compassana app. And although that won't make you healthy right away, it'll make sorting out your healthcare easier in the meantime. Plus, your safety as a patient will be better guaranteed in the long term and your data more thoroughly protected. 
Clear treatment path? Simply smart.
Your healthcare starts with you. And with Compassana. This includes making it easier for you to plan appointments with your doctor, therapist, pharmacy, or hospital. In addition, information about your medication and health data secured by the app are available to you at all times in a transparent format. And it's about time. This will not only make your everyday life easier, you'll also be able to arrange the best treatment path with your healthcare providers and health insurance.
What does the Compassana app have to offer?
The features and services in the Compassana app are constantly being further developed – this is just the beginning. Compassana will thereby enable you to arrange your treatment path even better in future according to your health needs and in line with the expected level of protection of your health data.
Thorough data protection? Simply smart.
All your health data in the Compassana app is yours alone and only you decide whom to share it with. No data is shared with health insurers. Above all, we consider data protection to be about safeguarding your «data privacy». This means that only you have access to your user account and can freely dispose of it. The use of the Compassana app is subject to the highest applicable legal requirements and the recommendations according to the current state of the art with regard to information security and data protection.